Cicero, IL - Your Reliable Taxi Service with Taxi One
Apr 5, 2019
Locations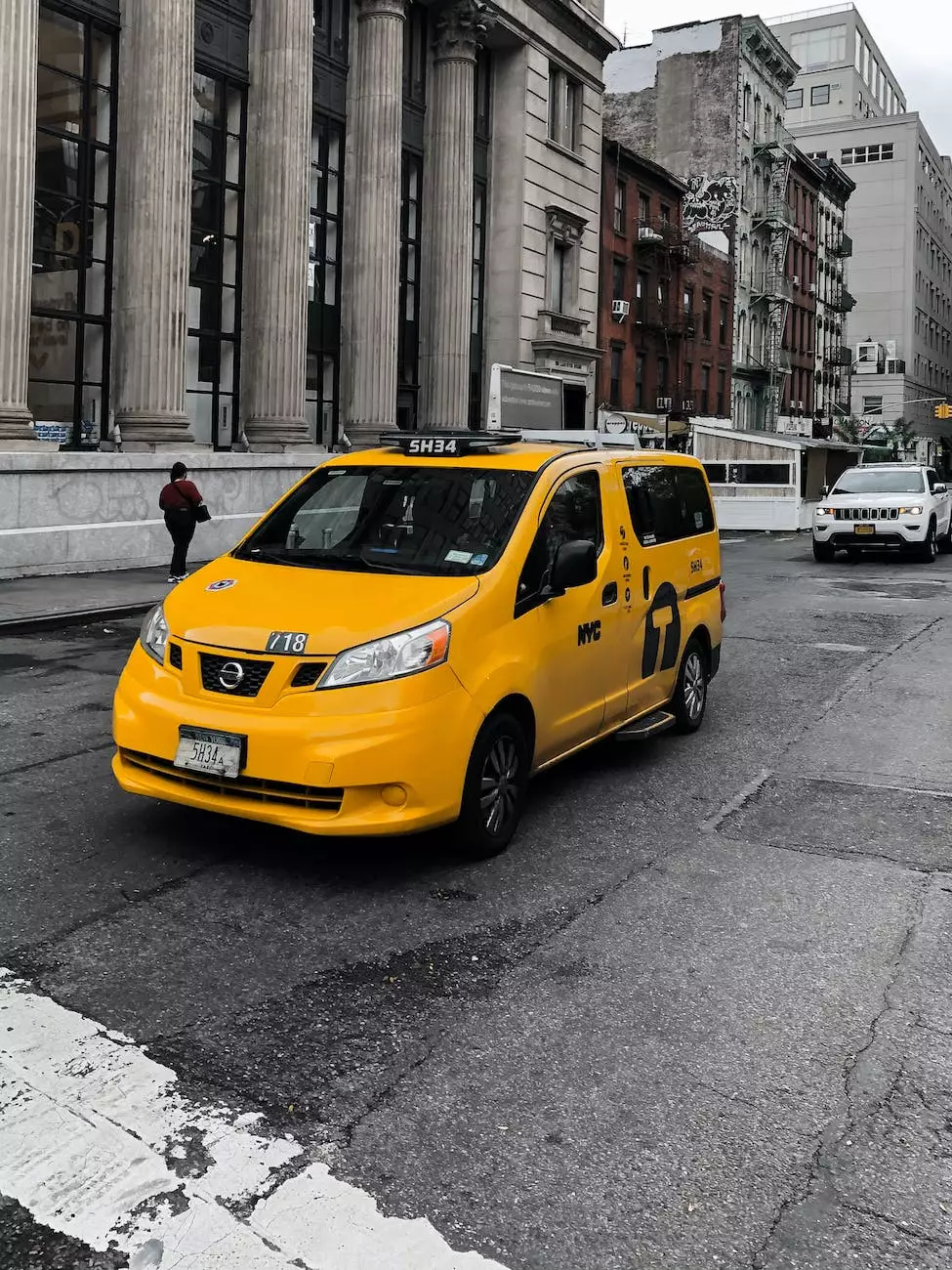 Welcome to Taxi One, the leading ground transportation service provider in Cicero, IL. Whether you're a resident or a visitor, we are here to cater to all your travel and transportation needs. With our expertise in the industry, we strive to offer the highest quality taxi services to ensure your journey is comfortable, reliable, and stress-free.
Experience Convenience and Comfort with our Taxi Services
At Taxi One, we understand the importance of reliable transportation, and we are committed to providing you with convenient and comfortable taxi services. Whether you need a ride to the airport, a local destination, or simply want to explore Cicero, our professional drivers are dedicated to getting you to your destination safely and promptly.
Why Choose Taxi One in Cicero?
There are several reasons why Taxi One is your top choice for ground transportation in Cicero:
1. Reliable and Efficient Service
We value your time and ensure that our taxi services are always punctual and efficient. With our extensive fleet of well-maintained vehicles, we guarantee a seamless travel experience, allowing you to reach your destination hassle-free.
2. Professional and Licensed Drivers
All our drivers are highly skilled, licensed, and experienced professionals who prioritize customer safety and satisfaction. They are familiar with the roads and traffic patterns in Cicero, ensuring you reach your desired location through the most optimal routes.
3. Clean and Comfortable Taxis
Your comfort is our priority, which is why our taxis are regularly cleaned and maintained to provide the utmost comfort during your journey. Our vehicles are equipped with modern amenities, ensuring a pleasant and enjoyable ride.
4. 24/7 Availability
Whether you need transportation during the day or night, our services are available 24/7. We understand that travel needs can arise at any time, and we are here to provide reliable taxi services whenever you require them.
5. Affordable Rates
At Taxi One, we believe that quality transportation should be accessible to everyone. Our services are competitively priced, ensuring affordability without compromising on the comfort and reliability of our taxis.
6. Personalized Travel Experience
We understand that every traveler has unique requirements and preferences. Our friendly and accommodating drivers are committed to providing a personalized travel experience, catering to your specific needs and ensuring your complete satisfaction.
Explore the Beauty of Cicero, IL
Cicero, a vibrant suburb located near Chicago, offers a diverse range of attractions and activities to explore. Whether you're a history enthusiast, nature lover, or leisure traveler, you'll find something to enjoy in Cicero.
Historical Landmarks
Take a step back in time by visiting historical landmarks such as the Cicero Town Hall, which showcases impressive architecture and offers an insight into the town's rich history. The Historic Route 66 sign is also a must-see for history and road trip enthusiasts.
Parks and Recreational Areas
Cicero is blessed with beautiful parks and recreational areas, providing ample opportunities for outdoor activities. Cicero Community Park is a popular destination, offering picnic areas, sports facilities, and scenic walking trails.
Shopping and Dining
Indulge in a shopping spree at the Hawthorne Works Shopping Center, which houses a variety of retail stores and restaurants. Afterward, satisfy your taste buds with a diverse range of culinary delights offered by Cicero's restaurants, serving cuisine from around the world.
Events and Festivals
Cicero hosts numerous events and festivals throughout the year, celebrating the town's diverse cultural heritage. From music concerts to local art exhibits, there is always something exciting happening in Cicero that you won't want to miss.
Contact Taxi One for Your Transportation Needs
When it comes to ground transportation in Cicero, Taxi One is the name you can trust. We prioritize your comfort, safety, and satisfaction, providing reliable taxi services tailored to your specific requirements. Say goodbye to transportation hassles and choose Taxi One for a seamless travel experience.
Contact us today via phone at [Phone Number] or [Email Address] to book your next ride. We look forward to serving you and ensuring your journey in Cicero, IL, is stress-free and enjoyable!