Welcome to Taxi One - Glendale Heights, IL
May 15, 2021
Locations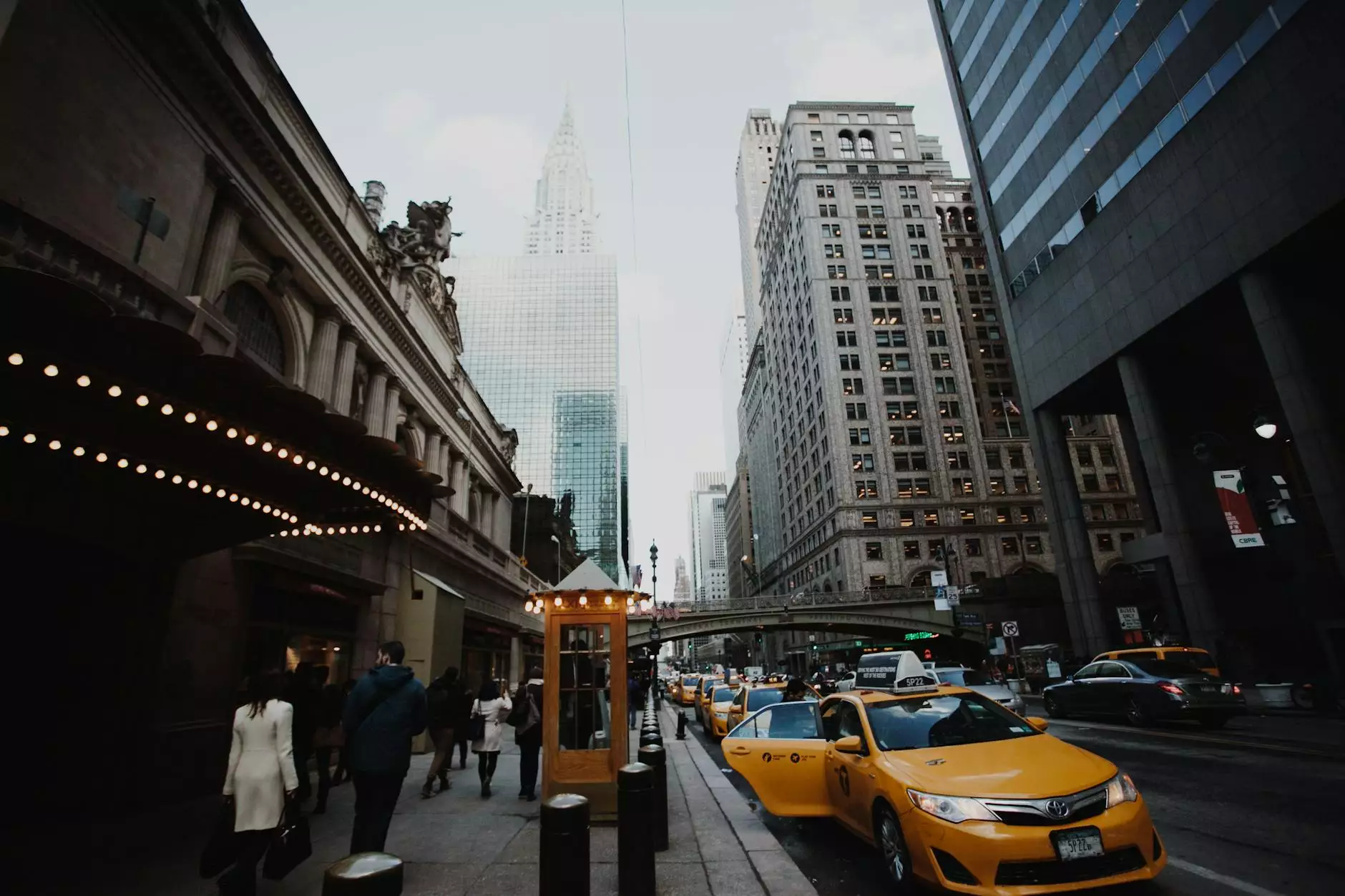 Your Reliable Ground Transportation Service
Welcome to Taxi One, your premier ground transportation service provider in Glendale Heights, IL. We are dedicated to offering top-notch taxi services that cater to all your travel needs. Whether you require airport transfers, corporate transportation, or a quick ride across town, Taxi One is here to serve you with utmost professionalism and efficiency.
Reliable and Prompt Taxi Services
At Taxi One, we understand the importance of reliable and punctual transportation. Our team of experienced and courteous drivers are committed to providing you with a comfortable and safe journey, ensuring that you arrive at your destination on time, every time.
With our modern fleet of well-maintained vehicles, you can expect a smooth and convenient ride no matter the distance. From sedans and SUVs to spacious vans, we have the perfect vehicle to accommodate your transportation needs, whether you're traveling alone or in a group.
Effortless Booking Process
Booking a taxi with Taxi One is quick and hassle-free. Simply visit our website or give us a call, and our friendly customer service representatives will assist you in arranging the perfect transportation solution. We strive to make the booking process as effortless as possible, allowing you to focus on your travel plans.
Our state-of-the-art online booking system enables you to book your ride in advance, ensuring that your transportation is secured and ready when you need it. We value your time and strive to provide a seamless experience from start to finish.
Professional and Courteous Drivers
At Taxi One, our drivers are more than just chauffeurs – they are your trusted partners in transportation. We carefully select our drivers based on their experience, professionalism, and knowledge of the local area. When you ride with us, you can expect nothing less than the highest level of customer service.
Our drivers are not only skilled behind the wheel but also friendly and courteous. They are well-versed in local traffic patterns, ensuring that you reach your destination using the most efficient routes. Sit back, relax, and let our drivers take care of the navigation while you enjoy a comfortable and stress-free journey.
Affordable and Transparent Pricing
At Taxi One, we believe in fair and transparent pricing. We strive to offer competitive rates without compromising on the quality of our services. With us, there are no hidden fees or surprises – what you see is what you get.
Whether you need a short trip or a long-distance journey, we offer flexible pricing options to suit your budget. We also provide detailed fare estimates upfront, allowing you to plan your transportation expenses accordingly.
24/7 Availability
Your transportation needs are not limited to regular business hours, and neither are we. At Taxi One, we are available 24 hours a day, 7 days a week, to provide you with reliable transportation whenever you need it. Whether it's an early morning flight or a late-night arrival, we have you covered.
We understand that travel plans can change, and that's why we offer flexibility to accommodate last-minute requests and changes to your itinerary. Our aim is to make your travel experience as stress-free and convenient as possible, no matter the time of day or night.
Experience Glendale Heights, IL
Glendale Heights, IL is a vibrant and diverse community located in DuPage County, Illinois. With its convenient location and proximity to major attractions and transportation hubs, this charming village offers a multitude of opportunities for both residents and visitors.
Explore the beautiful parks and recreational amenities that Glendale Heights has to offer, or take a short drive to nearby attractions such as the Morton Arboretum or the Lynfred Winery. Whether you're a nature enthusiast, a food lover, or a sports fan, Glendale Heights has something for everyone.
When you choose Taxi One as your transportation partner in Glendale Heights, IL, you can rest assured that you're in good hands. Our commitment to exceptional customer service, reliability, and affordability sets us apart from the competition. Book your ride with Taxi One today and experience the difference!