Pop-Up Bookstore to Open in Block 37 to Support Chicago Public Schools
Feb 5, 2019
Blog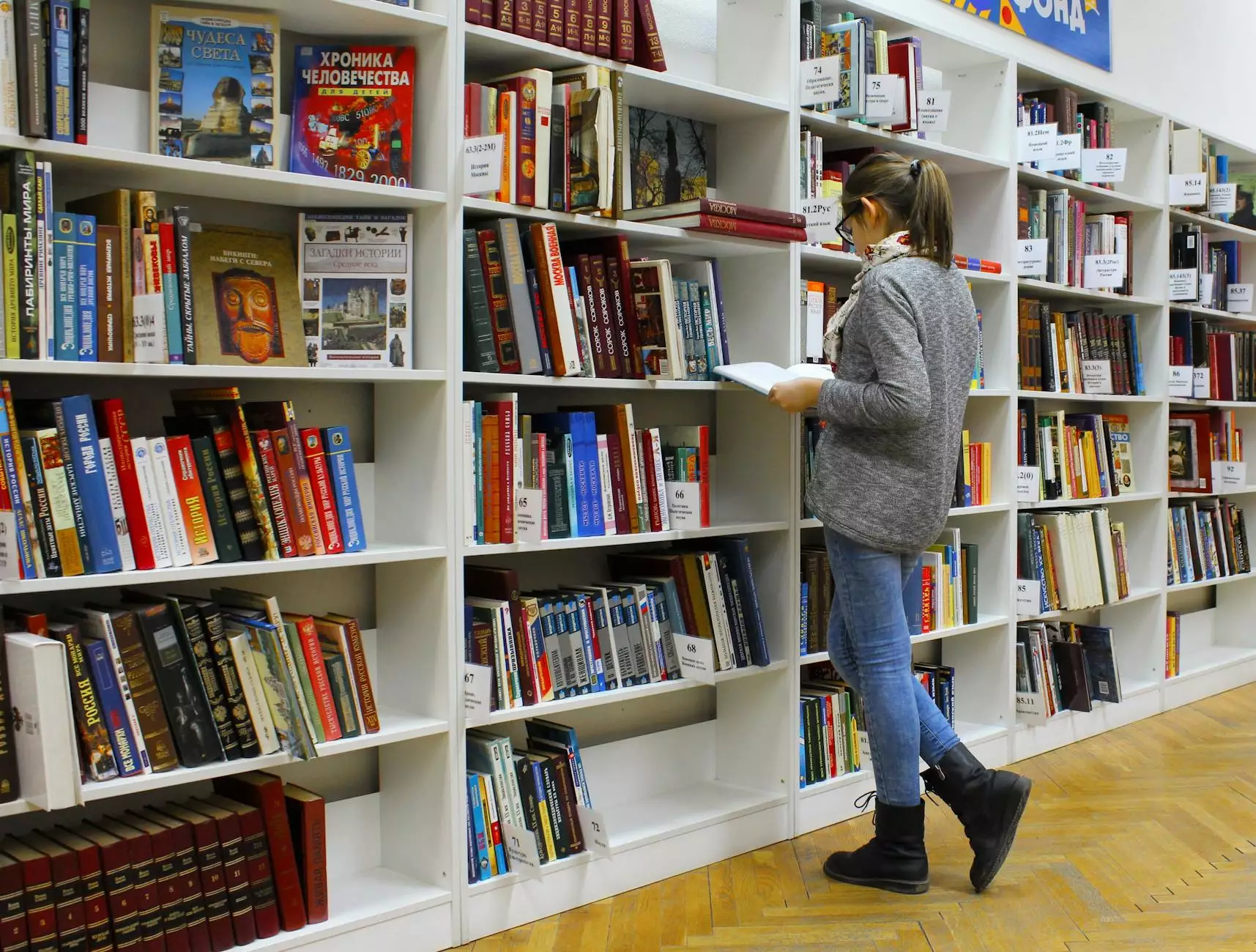 Welcome to the exciting news of a new pop-up bookstore that will be opening in Block 37, Chicago. This unique venture has been conceptualized with the aim of supporting the city's public schools and fostering a love for reading among children and teenagers. Taxi One, your trusted partner in travel and ground transportation, is proud to be a part of this initiative that is poised to make a significant positive impact on the community.
Supporting Chicago Public Schools
The Pop-Up Bookstore in Block 37 will not only provide access to a wide range of books for readers of all ages but also contribute to the betterment of Chicago's public school education system. Taxi One firmly believes in the importance of education and is committed to supporting initiatives that enhance learning opportunities for children. By collaborating with local schools and educators, our team is dedicated to promoting literacy and encouraging intellectual growth within the city.
Unleashing the Power of Reading
Books have the ability to open up new worlds, inspire imagination, and empower individuals. With the opening of the Pop-Up Bookstore in Block 37, Taxi One aims to ignite a passion for reading among Chicago's youth. By providing a diverse selection of books, ranging from classic literature to contemporary favorites, we hope to create a space that facilitates discovery, curiosity, and lifelong learning. It is our belief that through books, we can nurture young minds and empower them to shape a brighter future.
Enriching the Community
At Taxi One, we recognize that a thriving community is built upon the foundation of mutual support and compassion. The Pop-Up Bookstore in Block 37 is a testament to our commitment to giving back to the communities we serve. By enriching the lives of Chicago's residents, we aim to contribute to the overall well-being and growth of the city. Through this bookstore, we hope to create a haven for book lovers, foster a sense of community engagement, and encourage cultural exchange.
Creating Lasting Memories
The Pop-Up Bookstore in Block 37 will not be just a place to buy books; it will also be a destination for creating cherished memories. Taxi One believes in the power of experiences and wants to create a space where families, individuals, and friends can spend quality time together. With comfortable reading corners, engaging literary events, and interactive workshops, visitors will have the opportunity to immerse themselves in the magical world of books and make lasting memories.
Support Taxi One's Mission
If you share our vision of supporting Chicago's public schools, we invite you to be a part of this incredible initiative. By using Taxi One for your travel and ground transportation needs, you are directly supporting our efforts to improve education and literacy in the city. Every ride booked with Taxi One makes a difference, as a portion of our proceeds will be allocated to the support and growth of the Pop-Up Bookstore in Block 37. Together, we can create a brighter future for Chicago's children.
Contact Us
If you have any questions, suggestions, or would like to learn more about Taxi One and our involvement in the Pop-Up Bookstore in Block 37, please feel free to reach out to our dedicated team. We are always here to assist you and provide any additional information you may need.
Thank you for your support and enthusiasm towards this remarkable project. Let's come together to make a difference and promote the love for reading among Chicago's youth.