Chicago's Art Scene
May 24, 2022
Blog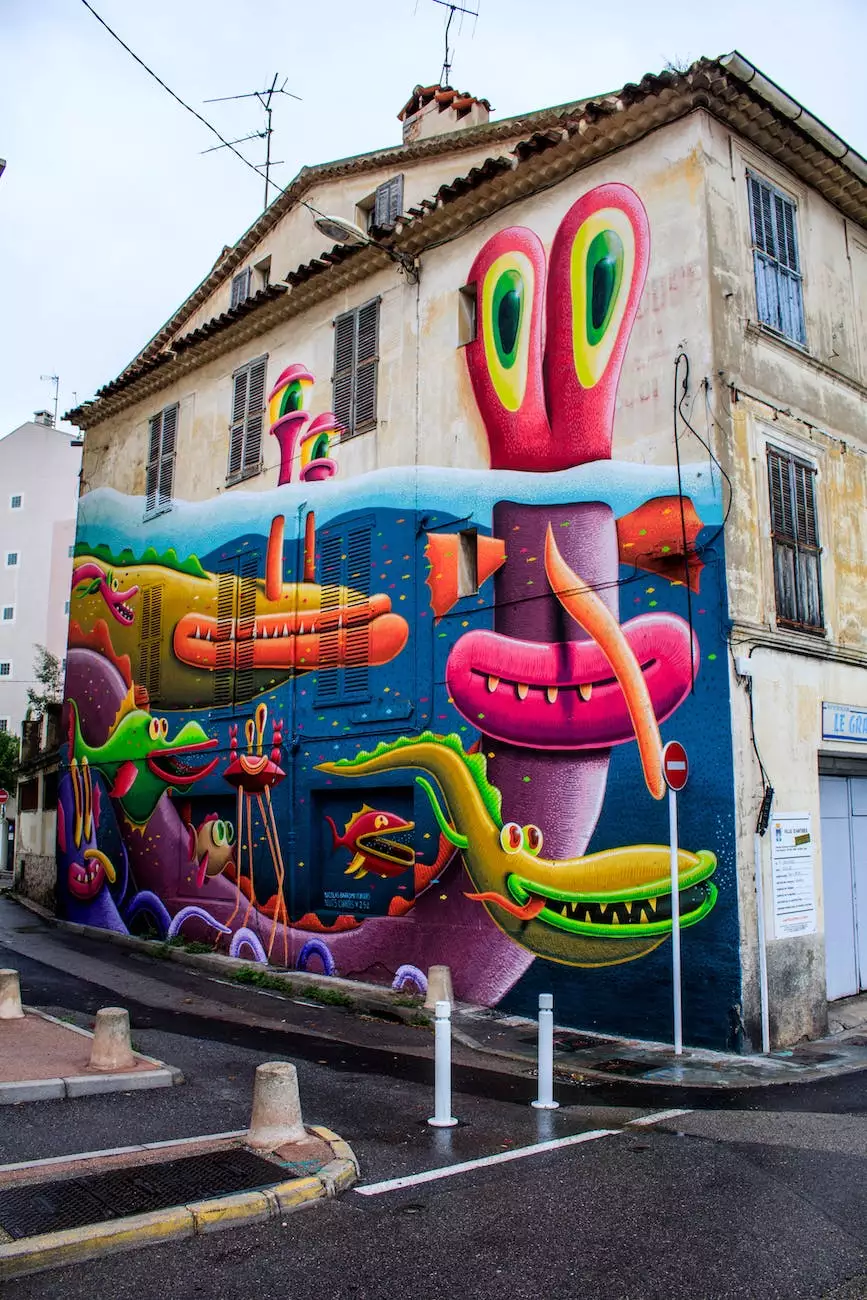 Introduction
Welcome to Chicago's Art Scene, brought to you by Taxi One - your premier ground transportation service for travel and tourism in Chicago. In this guide, we will take you on a captivating journey through the city's bustling art scene, showcasing its world-class museums, renowned galleries, and exciting artistic events that make Chicago a vibrant cultural hub of the United States.
The Magnificent Mile
Spanning Chicago's iconic Magnificent Mile, there is an array of prestigious art establishments that cater to both local art enthusiasts and international visitors. Along this bustling stretch of Michigan Avenue, you will encounter exceptional galleries showcasing an eclectic mix of contemporary and classic art forms. Explore the depths of artistic expression and be captivated by the passion that emanates from these carefully curated collections.
World-Class Museums
Chicago boasts an impressive lineup of world-class museums that house an extensive range of art collections. The Art Institute of Chicago, often considered one of the finest art museums globally, offers an unparalleled journey through the history of art with masterpieces from renowned artists such as Van Gogh, Monet, and Picasso. Immerse yourself in the diverse exhibits that showcase various artistic movements, from impressionism to modern art.
The Museum of Contemporary Art Chicago, located in the heart of Streeterville, is a must-visit for modern art lovers. Explore contemporary works that challenge conventions and push the boundaries of traditional art forms. Engage with thought-provoking installations and be inspired by the innovative creativity on display. With ever-changing exhibitions, each visit to the Museum of Contemporary Art promises a unique and enriching experience.
Galleries Galore
In addition to the prominent museums, Chicago is home to numerous galleries that offer a platform for emerging and established artists to showcase their works. Magnificent art districts like River North and West Loop are hailed as art havens, attracting both artists and art enthusiasts alike.
Stroll through the streets of River North, where you'll find a concentration of cutting-edge galleries lined with captivating pieces that span various styles and mediums. From abstract paintings to sculptures, photography, and mixed media, there's something to pique every art lover's interest. Explore the West Loop, where former warehouses have been transformed into vibrant art spaces, housing some of the city's most exciting contemporary galleries.
Art Events and Festivals
Chicago's art scene comes alive with a multitude of events and festivals throughout the year. One of the highlights is the prestigious Expo Chicago, an international art fair that showcases critically acclaimed artworks from around the globe. Experience the buzz as renowned galleries, collectors, and artists converge upon Navy Pier to create an immersive art extravaganza.
The Chicago Architecture Biennial, held every two years, celebrates the synergy between architecture and art. Take part in thought-provoking installations, exhibitions, and performances that explore the city's unique architectural landscape and its relationship with artistic expression.
Street Art and Murals
Chicago's vibrant art scene extends beyond galleries and museums, with stunning street art and murals adorning neighborhoods across the city. Explore the vibrant Pilsen neighborhood, where awe-inspiring murals tell stories of cultural heritage and social change. Marvel at the colorful displays that provide a canvas for local artists to share their perspectives on social issues and celebrate diversity.
Conclusion
As you delve into Chicago's art scene, you'll discover a city steeped in creativity and a deep appreciation for artistic expression. Taxi One is here to help you navigate through the vastness of Chicago's cultural landscape, ensuring you have a comfortable and convenient experience exploring the city's renowned museums, galleries, and artistic events. Immerse yourself in the rich tapestry of Chicago's art scene and be captivated by the incredible talent that graces every corner of this magnificent city.