Aurora, IL - Travel and Tourism - Ground Transportation - Taxi One
Feb 1, 2020
Locations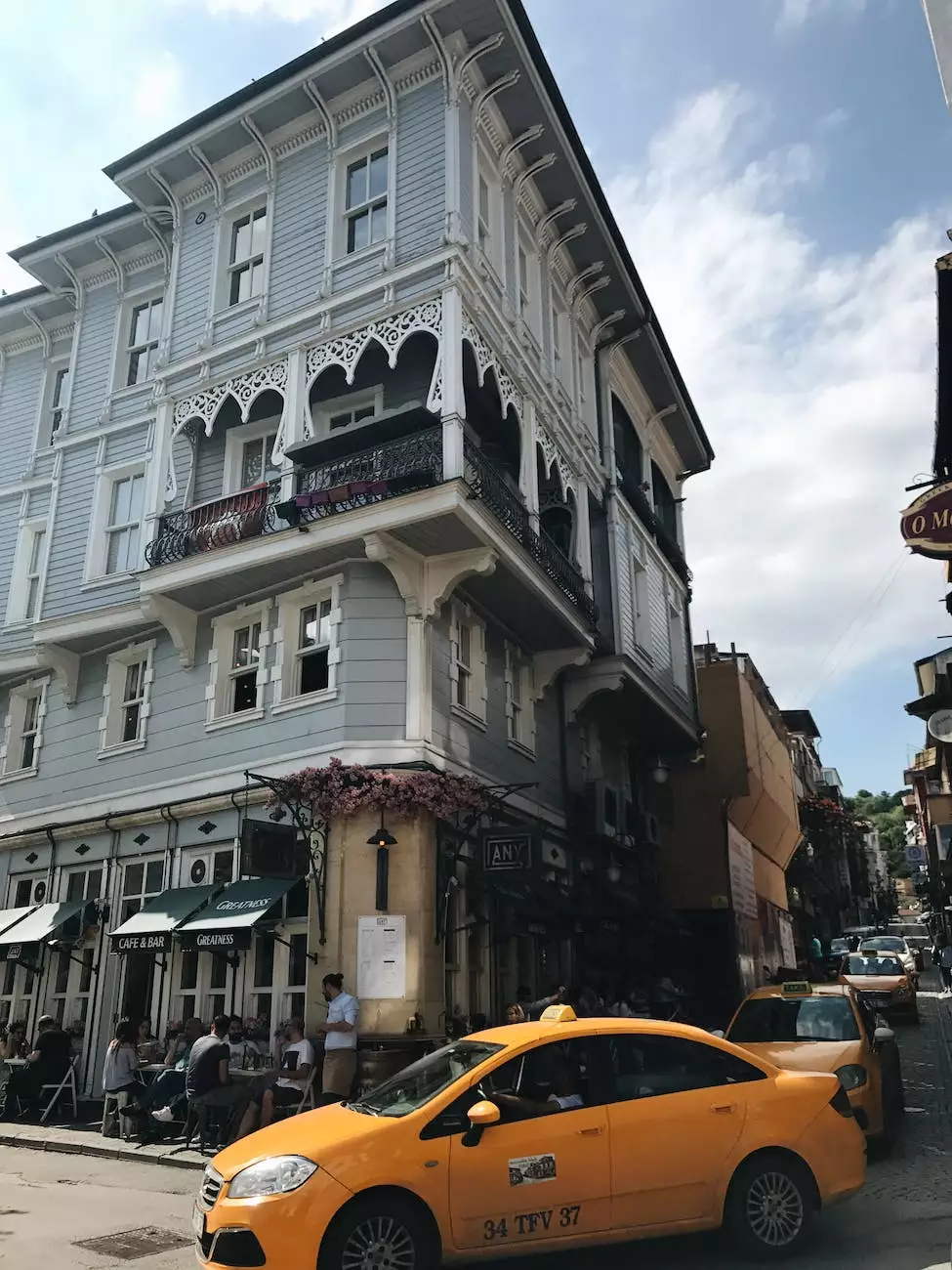 Discover Aurora, IL with Taxi One
Welcome to Taxi One, the premier ground transportation service provider in Aurora, IL. Whether you are a local resident or a visitor exploring this vibrant city, we are here to offer you reliable and convenient travel options. As a leading taxi service, our goal is to provide exceptional transportation solutions to enhance your overall travel experience.
Why Choose Taxi One?
At Taxi One, we understand the importance of reliable and efficient ground transportation. Our team of professional drivers is committed to providing safe, comfortable, and on-time taxi services for all your travel needs in Aurora, IL.
1. Experienced and Professional Drivers
All our drivers at Taxi One are highly trained, experienced, and licensed professionals who prioritize your safety and comfort. They have extensive knowledge of Aurora, IL and its surrounding areas, ensuring an efficient and hassle-free journey for our passengers.
2. Wide Range of Services
As a comprehensive ground transportation service provider, we offer a wide range of services to cater to various travel requirements. Whether you need a taxi for airport transfers, city tours, corporate travel, or special events, we have you covered. We strive to accommodate all your transportation needs with our diverse fleet of well-maintained vehicles.
3. Prompt and Reliable Service
At Taxi One, we value your time and understand the importance of punctuality. We pride ourselves on providing prompt and reliable transportation services, ensuring you reach your destination on time, every time. With our advanced booking system and efficient drivers, you can rest assured that your travel plans are in good hands.
4. Competitive Rates
Traveling shouldn't break the bank. We offer competitive rates for our top-quality taxi services in Aurora, IL. You can enjoy a comfortable and affordable journey with Taxi One, without compromising on the quality of service.
Explore Aurora, IL
Aurora, IL is a vibrant city filled with a rich history, diverse culture, and numerous attractions. With your trusted travel partner, Taxi One, you can easily explore and experience all that Aurora has to offer.
Nature and Parks
For nature enthusiasts, visit the beautiful Fox River, where you can enjoy scenic walks, boat rides, and fishing. Aurora also boasts several stunning parks, such as Phillips Park and Blackberry Farm, perfect for picnics, hiking, and family outings.
Arts and Culture
Delve into the vibrant arts and culture scene of Aurora by visiting the Paramount Theatre, known for its Broadway-quality productions. The Aurora Regional Fire Museum and the SciTech Hands-On Museum are also must-visit attractions for those interested in history and science.
Shopping and Dining
Aurora offers a wide range of shopping options, from quaint boutiques to large shopping malls. Explore the Chicago Premium Outlets for great deals on designer brands. After a day of shopping, satisfy your taste buds at one of the many local restaurants and cafes, offering diverse culinary experiences.
Book Your Ride with Taxi One Today
When it comes to reliable ground transportation services in Aurora, IL, Taxi One is your go-to choice. Book your ride with us today and experience the convenience, comfort, and professionalism that sets us apart.
At Taxi One, we are dedicated to exceeding your expectations and providing you with the best possible travel experience. Your satisfaction is our top priority, and we go the extra mile to ensure that every journey with Taxi One is a memorable one. Contact us now and let us take care of your transportation needs in Aurora, IL!
© 2022 Taxi One. All rights reserved.