Taxi One - Press Releases
Feb 18, 2020
Blog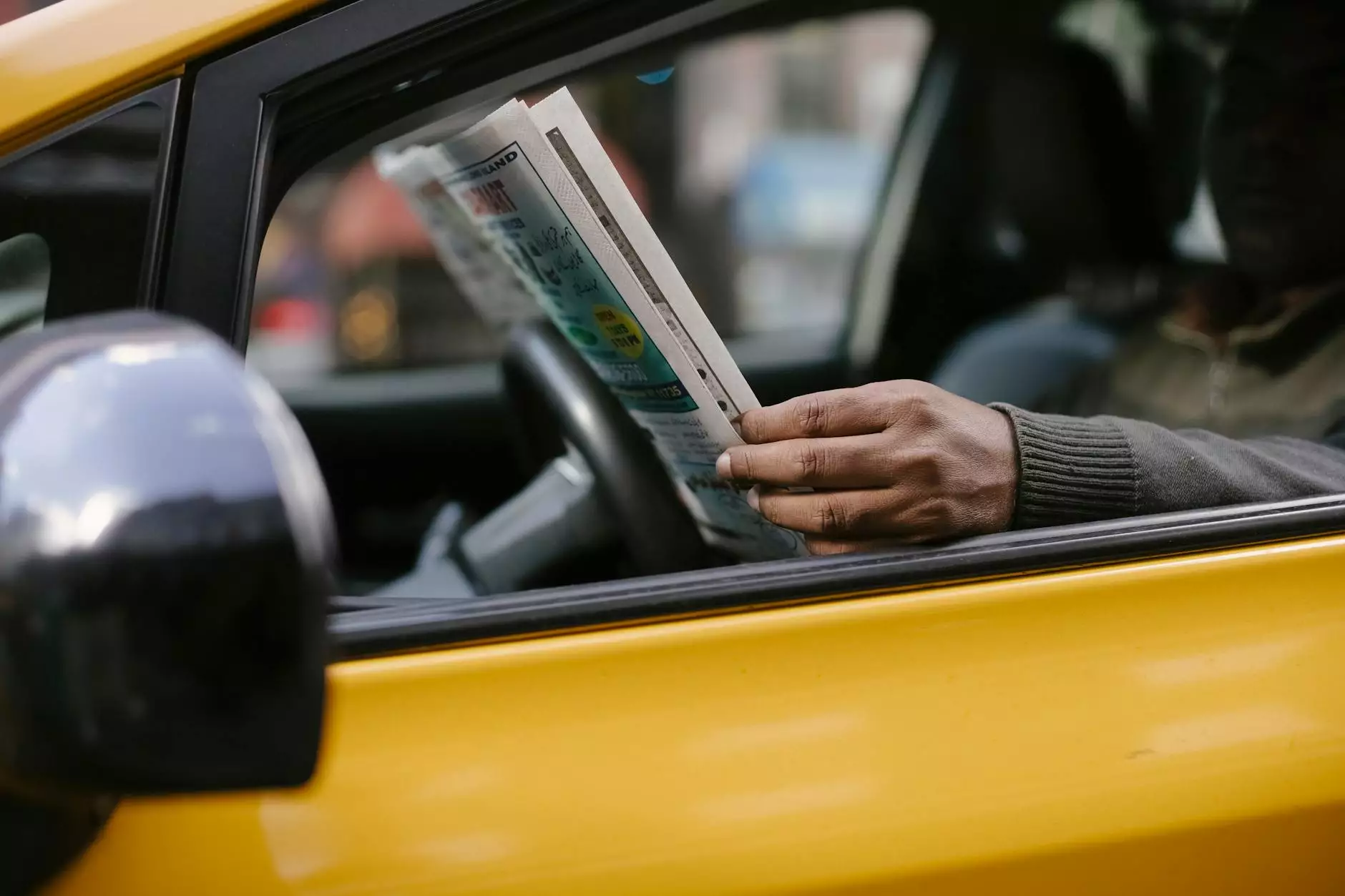 Welcome to Taxi One!
At Taxi One, we strive to provide exceptional ground transportation services in the travel and tourism industry. As a leading company in the field, we are dedicated to offering reliable and comfortable taxi services to our valued customers. In this section, you will find our latest press releases, keeping you informed about our company's news, announcements, and updates.
Stay Informed with Taxi One Press Releases
Our press releases are designed to give you a comprehensive update on the happenings at Taxi One. We understand the importance of transparent communication and aim to keep our customers, partners, and stakeholders well-informed. From new service announcements to special promotions, you'll find all the exciting news related to our ground transportation services.
Press Release Archive
Below, you'll find our press release archive featuring our most recent announcements. Feel free to browse through to discover the latest happenings at Taxi One.
Title 1:Introducing Our New Luxury Fleet

Taxi One is thrilled to announce the addition of our new luxury fleet. With a focus on comfort and style, our expanded fleet is designed to cater to the diverse needs of our customers. Whether you're traveling for business or pleasure, our top-of-the-line vehicles will ensure a smooth and enjoyable journey. We take pride in offering a range of options, from sedans to SUVs, to accommodate individuals and groups of all sizes.

Title 2:Launching our Mobile Booking App

Taxi One is excited to introduce our state-of-the-art mobile booking app, making ground transportation convenient and hassle-free. With just a few taps on your smartphone, you can now book a taxi, track its arrival, and even pay securely, all from the comfort of your handheld device. Our user-friendly app ensures a seamless and efficient booking experience, allowing you to focus on your travel plans with ease.

Title 3:Expanding Our Service Coverage

Taxi One is delighted to announce the expansion of our service coverage to several new cities and destinations. We understand the importance of accessibility, and our aim is to provide reliable transportation options to more customers globally. Whether you're exploring a new city or returning home after a long trip, you can count on Taxi One to be there to meet your ground transportation needs.
Experience the Difference with Taxi One
With our commitment to excellence, Taxi One has become the trusted choice for ground transportation in the travel and tourism industry. Our team of skilled and professional drivers ensures a safe and comfortable journey to your destination. We prioritize customer satisfaction and aim to provide an experience that goes beyond just a taxi ride.
At Taxi One, we prioritize efficiency, punctuality, and reliability. We understand the importance of your time and strive to offer timely pickups and drop-offs. Our well-maintained vehicles are equipped with modern amenities to ensure a comfortable and enjoyable journey, no matter the distance.
Choose Taxi One for all your ground transportation needs and experience the difference for yourself. We are dedicated to providing premium services, unrivaled customer support, and innovative solutions that make traveling a breeze.
Contact Us
For any inquiries or further information, please don't hesitate to reach out to our team. You can contact us via phone at XXX-XXXXXXX or via email at [email protected]. Our friendly staff will be more than happy to assist you with any questions or concerns you may have.