Corporate Scheduling with Taxi One
Apr 13, 2021
Services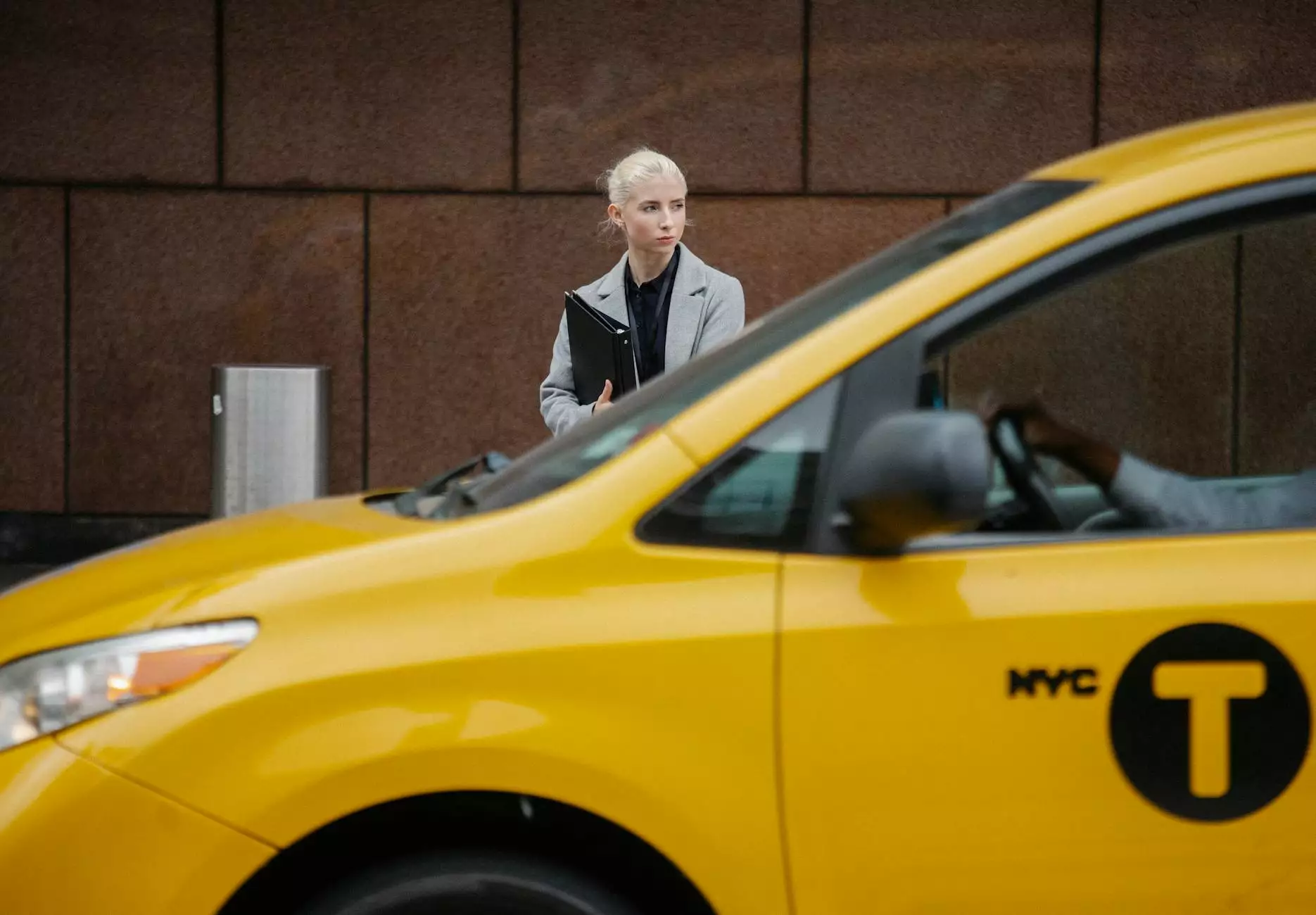 Efficient and Reliable Ground Transportation
Welcome to Taxi One, your trusted partner in travel and tourism. Our commitment to excellence and customer satisfaction extends beyond individual bookings to cater to corporate clients with our comprehensive corporate scheduling services. With a focus on efficiency, reliability, and professionalism, we ensure that your transportation needs are met seamlessly, allowing you to focus on your business.
Why Choose Taxi One for Corporate Scheduling?
As a leading provider of ground transportation services in the travel and tourism industry, we understand the unique requirements of businesses. Here are the key reasons why Taxi One stands out for corporate scheduling:
Extensive Fleet: Our diverse fleet of well-maintained vehicles ensures that we can accommodate any number of passengers or specific travel preferences.
Professional Drivers: Our team of highly skilled and experienced drivers is committed to providing a safe and smooth journey, ensuring that you and your employees arrive at your destination on time.
On-time Service: Punctuality is a top priority for us. We meticulously plan routes and consider traffic patterns to ensure timely pick-ups and drop-offs, reducing any potential travel stress.
Customized Solutions: We understand that every business has unique requirements. Our dedicated team will work closely with you to create customized scheduling options that align with your corporate travel needs.
Advanced Technology: With our state-of-the-art booking and tracking system, you can easily manage your corporate scheduling, track vehicles in real-time, and receive detailed reports for efficient expense management.
Comprehensive Corporate Scheduling Solutions
Taxi One offers a wide range of corporate scheduling solutions designed to cater to the specific needs of businesses:
1. Airport Transfers
We provide reliable airport transfer services to ensure a seamless experience for your employees and clients. With our prompt pick-ups and drop-offs, you can eliminate the stress of coordinating transportation to and from the airport.
2. Business Meetings and Events
For important business meetings, conferences, or corporate events, our dedicated chauffeurs will ensure that you and your team arrive at your destination with utmost professionalism and comfort.
3. City Tours
Make the most of your corporate trips by exploring the city. Our knowledgeable drivers can provide informative city tours, allowing you to experience the local culture and attractions in your downtime.
4. Long-distance Travel
Whether you have regional offices or clients in different cities, our long-distance travel solutions offer a convenient and efficient way to reach your desired destination comfortably.
5. Dedicated Account Manager
When you choose Taxi One for your corporate scheduling needs, you will be assigned a dedicated account manager who will be your single point of contact. They will handle all your reservations, changes, and special requests, ensuring a hassle-free experience.
Book Your Corporate Scheduling with Taxi One Today
At Taxi One, we understand the importance of efficient and reliable ground transportation for your business. Our corporate scheduling solutions are designed to make your travel experience stress-free, allowing you to focus on your core tasks. Contact us today to discuss your corporate scheduling needs and let us provide you with a high-quality travel service that surpasses your expectations.